Absolut System
Cryogenic equipments - Space Cryocoolers Thermal management - Efficient and compact heat exchangers
38170
Seyssinet Pariset
France
ACTIVE SPACE TECHNOLOGIES
Active Space Technologies is a European based company operating in space, aeronautics, nuclear, defence, and industry. Active Space Technologies offers bespoke electro-mechanical systems for extreme harsh environments, such as instruments and mechanisms, actuators and wireless sensing systems.
3045-508
Coimbra
Portugal
Advantech Wireless Technologies Inc.
Ground Satellite equipment
H9H 5M8
Kirkland
Canada

Aerospacelab
Small satellites Our satellites are equipped with a variety of sensors collecting high resolution optical data multiple times per day on selected target areas. AI & Machine learning Blending satellite imagery with non-geospatial data to help you find the needle in the haystack.
1435
Mont-Saint-Guibert
Belgium

African Union Commission
An InterGovernmental Institution in charge of developing an Integrated, Prosperous and Peaceful Africa, driven by its own citizens and representing a dynamic force in the global arena.
W21K19
Addis-Abeba
Ethiopia
AIRBUS DEFENCE & SPACE
Prime space systems contractor
SG1 2AS
Stevenage
United Kingdom
Airbus Defence & Space, Strategic Marketing
Space innovation projects
31 400
TOULOUSE
France
ALTER TECHNOLOGY
ALTER TECHNOLOGY is a quality driven company providing procurement, engineering and test services for electronic components and systems, within the space and harsh environment markets.
41092
Sevilla
Spain
ART OF TECHNOLOGY AG
We specialise in the design, development & miniaturisation of complex electronic devices & embedded systems for medical devices, intelligent implants, data communication systems, space-flight applications and other extreme environments where exceptional reliability is required.
8005
Zurich
Switzerland

BEHRING, Société d'Avocats
BEHRING is a law firm specializing in technology regulation, space law and intellectual property. BEHRING serves as regular counsel to French and foreign companies, start-ups, SMEs and large industrial groups.
75116
PARIS
France
Bertin Instruments
For many years, Bertin has been working in the key sector of Defense and Security by developing solutions for optronic surveillance and early warning CBRN threat detection. With the acquisition of Saphymo in 2015, Bertin is now the only French industrialist to offer a full range of solutions for the
78180
Montigny-le-bretonneux
France

Bishop GmbH / Bishop Aeronautics Inc
Engineering Design of Launcher Structures & Seperation Systems Digital Electronics for Satellite & Launchers Satellite Structures, Mechanisms & Mechanical Equipment Satellite Communication Equipment Satellite Equipment
D-22587
Hamburg
Germany

Black Arrow Space Technologies Ltd
Developer of spaceflight hardware, satellite launch service provider
SN1 3DX
Swindon
United Kingdom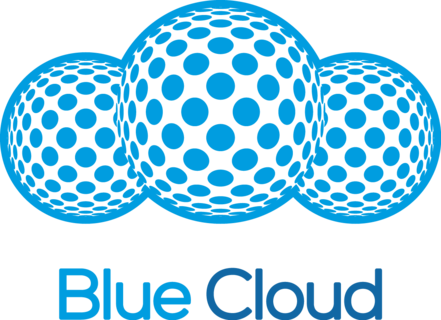 BLUE CLOUD
BlueCloud, a young innovative company, established in 2017 has a clear goal of bringing efficient technology to the waste management space. Through our strategy to create sustainable and efficient cities, we enable a better quality of life.
75019
Paris
France
Caelus Partners
Caelus Partners is a consulting, financing and investing organization that analyzes the policy, geopolitical and investment / economic landscape in order to manifest space and space-related opportunities. Our clients vary from startups to large companies and investing organizations of all types.
98004
Bellevue
United States
Cil
outils VR de formationi. App de gaming etc
75015
paris
France
Clutch Space Systems
Satellite Communications Systems, including Software defined radio back end for duplex S and X band, full turnkey ground transceiver systems and antenna. Consultancy on Ground Station, Systems Engineering, Customer Representative to Satellite Manufacturers and mission commercial exploitation.
GU2 7YG
Guildford
United Kingdom
CNES
Le CNES est chargé de proposer et de mettre en œuvre la politique spatiale de la France. Il intervient dans tous les secteurs de l'activité spatiale (Ariane, Sciences, Observation, Télécommunications, Défense).
75001
PARIS
France
Collaboration Capital
Collaboration Capital helps companies to innovate by connecting them to the right startups and research laboratories.
78170
La Celle-Saint-Cloud
France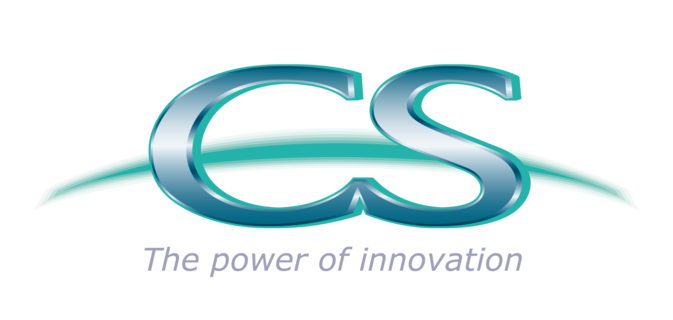 INTELLIGENT & CYBER-PROTECTED SOFTWARE FOR SPACE OPERATIONS
31506
Toulouse Cedex 5
France
https://uk.c-s.fr/CS-and-major-European-space-programs_a496.html
D.R. Congolese Delegation
Congolese delegation composed of various ministries and institutions of the Republic in search of development tools (satellites, launchers, drones, systems, telecommunications means,...)
01204
Kinshasa
Congo - Kinshasa
DAHER
Aerospace compay
91550
Paray-Vieille-Poste
France
EICAS Automazione S.p.A
We address the sector of Spacecraft Attitude Determination from star measurements. We present ARGO, an Autonomous Multi-Camera Attitude Determination System featuring ultra-innovative on-board autocalibration algorithms and offering high accuracy, flexibility, robustness and scalability.
10128
TORINO
Italy
ELVIA PCB GROUP
PCB manufacturing for Avionics, Space & Defence applications.
50200
Coutances
France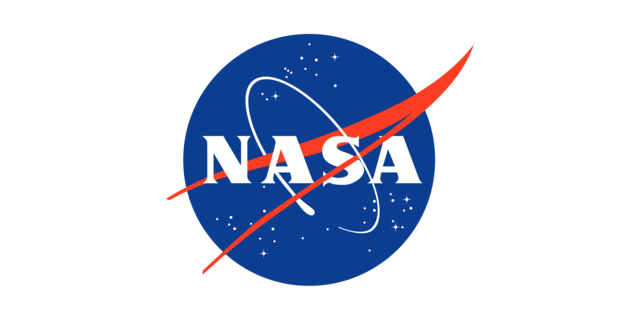 CCP Subsystem Manager
Not an authorized NASA representative or buyer. Subsystem Manager for Commercial Crew (CCP). Fracture Control and related M&P issues on new spacecraft/launch vehicles. Determines technical accuracy and adherence to NASA standards for flight readiness certification. Also supports ISS, Orion, and LSP.
32899
Kennedy Space Center
United States
EPSILON
Epsilon œuvre dans 2 secteur d'activités à savoir Epsilonfreelance : une plateforme de freelance qui offre les marchés aux entrepreneurs freelance EPSILONPROS : qui offre les service des développent des logiciel, ingénierie, automation, IT réseaux et designe
7110501
LUBUMBASHI
Congo - Kinshasa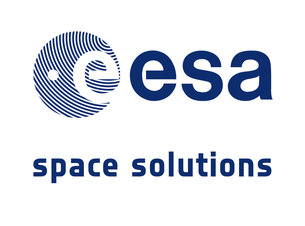 ESA INNOVATION PARTNER FRANCE - IEIC
The European Space Agency Technology Transfert Programme facilitates the transfer of space technologies to non-space industrial sectors. In Extenso Innovation Croissance is its french representative and matches space technologies with non-space market needs. We also represent the ESA SME Office
69100
Villeurbanne
France

Propulsion for nano and micro satellites
Exotrail develops electric propulsion and mission design & optimisation software for the small satellite market. Our system is fuel and power-efficient thanks to the use of Hall Effect Technology.
91300
Massy
France
First International Technological Platform
We uniting research and manufacturing for commercialization of science.
Remote sensing of the earth; data processing from satellites and drones; analysis and comments by experts of data from satellites and drones; constantly operating salon of inventions and new technologies in radio electronics, telecommunications, transport and communications.
LV1019
Riga
Latvia
FONDATION VAN ALLEN / CENTRE SPATIAL UNIVERSITAIRE DE MONTPELLIER
The Van Allen Foundation has been launched by the University of Montpellier (UM) with the mission of developing, promoting and funding student training through the University Space Center (USC) where students will design, build and qualify nanosatellites in collaboration with Industry and Labs.
34095
MONTPELLIER
France
FTC-DIGITAL-ITM
Recrutement pour les Métiers du DIGITAL , IT et BIG DATA Expertise et Formation sur le Réseau LINKEDIn
GLENAIR
Space grade electrical connectors and accessories, cable / interconnection harness systems, fibre optics and high speed (RF and digital up to 28Gbps) optical transceivers, hold down release mechanisms (HDRMs).
31200
Toulouse
France
HATCH
HATCH is a new web portal dedicated to space research and innovation in Europe, targeting professionals and citizens. HATCH is a new doorway to space research and innovation.
In-Space Missions Limited
A small group of experts teaming to develop new missions and products with business and technology innovation from concept to fully funded, operational systems. We also act as a Space Segment Provider, delivering the space and launch segment or providing access to space via our Faraday facility.
GU35 0FX
Bordon
United Kingdom
ISMA Ltd
ISMA is the higher educational and research institutions. ISMA has rich traditions in the follow directions: Information Technology, Economics and Management. The company's staff includes qualified experts and engineers in the field of electronics, metalworking, space technology and ITT.
LV1019
Riga
Latvia
IVADRONE
First Booking platform for technical drone interventions
75019
PARIS
France

Krisol AG is the global leader in ultra lightweight PV power generation for deep space missions
Krisol is a Swiss legal incorporated entity involving key technology from CSEM SA and strategic Technology Partner Nexolve Inc USA. Krisol is a contractual global technology joint venture but is currently not operational. Goal is leadership in ultralightweight PV technology for deep space mission
8005
Zurich
Switzerland
L.K. Engineering
Structures/mechanism development HDRM actuators Launchers engineering Manufacturing
63900
Brno
Czechia

Optical Systems Creator Developer Manufacturer
Lambda-X designs, develops and manufactures optical and metrology systems for Space. Instruments engineered by Lambda-X are based on a broad range of optical technologies including light scattering, interferometry, tomography , microscopy, hyperspectral applications and deflectometry
1401
Nivelles
Belgium
Le Chemin Moderne
01/10/2016
80000
Amiens
France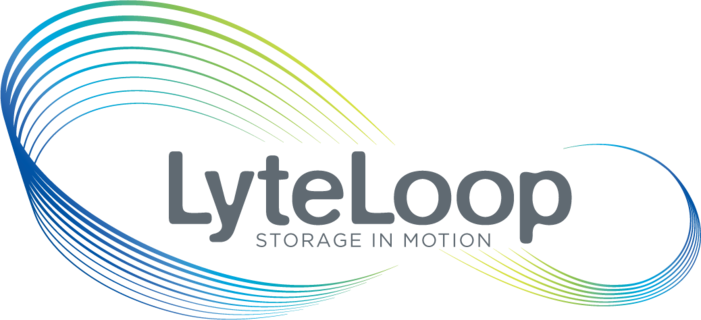 LyteLoop
LyteLoop's revolutionary "storage in motion" technique will transform how data is stored while providing a myriad of unique and customizable advantages based on the desired LyteLoop application deployed
11021
Great Neck
United States

MATRA ELECTRONIQUE
MATRA Electronique is a major player in "mission critical" electronic Equipment manufacturing. We offer design, manufacturing, integration and maintenance of complete electronic equipment in operational conditions. We are fully engaged to support your Space and New Space projects.
60610
Lacroix-Saint-Ouen
France